2018 Somerset Hills AAUW Used Book Sale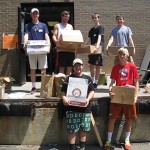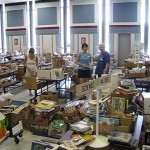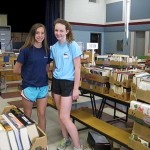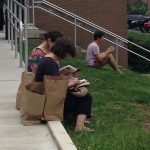 The Somerset Hills AAUW Used Book Sale has been a part of our community for 65 years. This is our only Branch fundraiser and a wonderful service project to our community. We usually collect over $25,000 for our AAUW scholarships, our local libraries and our other supported charities. Hopefully, we'll do it again this year. 100% of the money raised after expenses goes to charity. It is a terrific way to recycle used books and to foster camaraderie of fellow book enthusiasts!
Location:  Bernardsville Middle School, Seney Drive
Book Donation Dates and Times:
Monday, July 23rd through Thursday, July 26th
9am to 2pm
Drop off donations on the loading dock
VOLUNTEERS NEEDED TO MOVE AND SORT BOOKS starting July 23rd. High School students will receive Community Service credits.
Sale Dates and Times:
Thursday, August 2nd, Noon to 8pm
Friday, August 3rd, Noon to 8pm
Saturday, August 4th, 9am to 3pm
Book prices will remain the same as last year. Books, both hardback and paperback, in the main room will be sold at $1.00. Children's books vary in price. On the first day, Thursday, there will be a 25% premium on books in the main room. Rare and choice books in the separate room managed by Beryl Hunter are priced individually and are not subject to the first day 25% premium. There is no admission charge to attend our book sale. However, admission numbers will be passed out to determine entry order for the long line that always forms on the morning of the first day of the sale starting at 9:00 am.
For more information about the book sale or book collection, please contact Bonnie at 908-647-2791 or bonniegould@verizon.net.